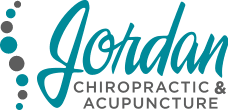 Jordan Chiropractic in Wichita, KS., has been providing Chiropractic in Wichita and surrounding areas since 1994. With nearly 3 decades of experience, Jordan Chiropractic has successfully treated thousands of patients with musculoskeletal pain or nerve pain. Using the latest natural techniques and most advanced equipment to help your body reduce inflammation, regain mobility, and heal itself.
Chiropractic Techniques
Diversified
Thompson
Sacro Occipital Technique (SOT)
Webster Technique for Pregnant Mothers
MPI
Instrument (Activator style)
Applied Kinesiology (AK)
The Jordan Chiropractic team offers comprehensive, personalized treatment plans, whether you are seeking relief from severe aches and pains or looking to maintain a healthy, active life, Jordan Chiropractic can help. Call the office, or go online, to schedule a consultation and see if you are a candidate for treatment and how Jordan Chiropractic can help you reach your health goals.