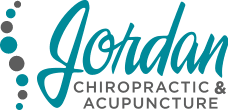 Jordan Chiropractic offers Massage in Wichita, KS. in conjunction with Chiropractic, Acupuncture, or as a treatment by itself.
Massage Therapy
A licensed massage therapist, Brynn Blotter offers various treatments and techniques to help your body reduce inflammation, regain mobility, and heal itself, so you become the very best version of you.
• Deep tissue massage
• Myofascial therapy
• Neuromuscular therapy
• Prenatal massage
• Cupping therapy
• Myofascial blading
• TMJ release
• Rock flossing
• Hot stone massage
• CBD
• Young Living raindrop technique
The Massage therapist is focused on creating your unique massage. Your session starts with a conversation with your massage therapist, by providing some basic info, your massage therapist will know things like how much pressure you prefer, if you have any special health conditions, and what areas to focus, as well as discuss custom massage therapy techniques. By understanding what you're looking to accomplish, your therapist can then pull from various massage types and incorporate elements of them to address your specific needs, so you have the absolute best experience possible.
Whether you are seeking relief from severe aches and pains or looking to maintain a healthy, active life, massage can help. Call the office, or go online, to schedule and get started today.