Jordan Chiropractic & Acupuncture always appreciates feedback from our valued patients. To date, we're thrilled to have collected over 250 reviews with an average rating of 4.9 out of 5 stars on Google. Please read what others are saying about Jordan Chiropractic & Acupuncture below, and as always, we would love to hear your feedback too!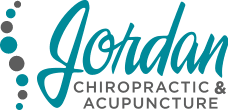 I've been coming to Jordan Chiro for nearly a year and half for multiple wrecks. The staff is always very friendly and flexible getting me in. Doctor Rebecca Jordan goes beyond the typical care I've recieved in past at various chiropractors. She takes the time to evaluate the whole you, a very holistic approach. Ive seen improvement in my injuries from car wrecks and she's given helpful suggestions for my health and even helped me uncover a vitamin deficiency.
I've also seen her son Dr. Drew who is very methodical in his adjustments. They both are very thoughtful and caring practitioners. You're bound to find the right chiropractor, broad range of techniques and therapies here.
I have been going to Jordan Chiropractic since my car accident. The staff there is always polite and caring. I have come a long way since my first day. I am so thankful for everything thing they have done to help me. I would recommend Jordan Chiropractic to all my friends and family. They provide excellent care for their patients.
Dr Jordan has been my chiropractor for more than two decades. There was never anything negative about her treatments to me, and I always remember the awareness that, once again, she has put me back together, and now I can walk my version of normal for a while. Her son Dru, Dr. Drew of course, as he is called there, is a skilled doctor in his own right, and together they continue to replace a grimace, with a smile. If a person has any issues at all with painful joints anywhere in the body, make an appointment with one of the doctors at Jordan chiropractic, and your health issue will move steadily in a positive direction.
Its an extremely friendly atmosphere.
Very kind and helpful staff explaining what procedures are about.
Very knowledgeable.
And Dr Jordan is a very kind and helpful person.
I totally recommend
this place for chiropractic needs She has saved me more than once when the pain was
very bad . She saved the day , the week!
I have never been to chiropractor in 45 years, but I was in severe pain when in the first time in my life I had thrown my back out of wack not being able to walk very good when I seen him, the end result after the first visit was phenomenal. P.S. The staff is also are a great group of people. Don't forget to say hello to Chief he is awesome too
I have had three acupuncture treatments in my life. The first was in 2003 in the LA area. It was a miracle cure for the worst nerve problem I ever had. The second was with Dr. Drew last year, and it was my second miracle cure. I had fallen twice on ice and I was slowly getting hobbled from back pain. I have never had a return of that back pain. I started getting headaches daily from a different problem, and decided to try acupuncture again since other treatments weren't working. Once again, it was a miracle cure. I'm not finished with it yet, but I no longer am getting headaches. Jordan Chiropractic are the miracle workers! Thank you.