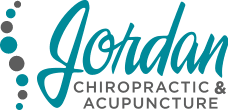 According to the Centers for Disease Control, chronic pain affects at least 20% of people or 50 million Americans. The providers at Jordan Chiropractic & Acupuncture, in Wichita, Kansas, offers natural pain management for men and women who don't want to suffer the unpleasant side effects of prescription painkillers. Dr. Jordan has 28 years of experience helping patients of all ages manage their pain and improve their overall quality of life through natural, holistic, effective treatment methods. To learn how a comprehensive approach to your health can help pain management, book an appointment online or call the office today.
Pain Management Q & A
How does chiropractic care help with pain management?
If chronic back pain, neck pain, or headaches affect your quality of life, chiropractic care may be able to help you get natural pain relief. Dr. Jordan takes a holistic, functional medicine approach to diagnosing and treating your pain. That means he determines the root causes of your pain so he can treat those as well as helping relieve daily symptoms.
Often, chronic neck, back, or headache pain is a result of an underlying problem with your spine, and chiropractic care is highly effective at correcting these problems. Over time, you get relief from chronic pain, restored mobility and improved quality of life without dependency on prescription medications.
What are some common causes of chronic pain related to the spine?
Many people have chronic pain conditions and don't make the connection that it might be a problem with their spine. Common conditions that are left untreated and commonly lead to chronic pain as you get older include:
Degenerative disc disease

Sciatica

Spondylolisthesis

Herniated discs

Arthritis, or spondylosis
Additionally, you may have experienced whiplash from a car accident or sports injury that continues to plague you with chronic headaches or low back pain, even if the accident occurred years ago.
What chiropractic treatments are available?
As a chiropractor, Dr. Jordan bases your care on all-natural, noninvasive, nonsurgical treatments that relieve pain in your spine as well as other parts of your body. Once he identifies the underlying cause of your chronic pain, he customizes a pain management treatment plan that's specific to your needs.
Your pain management plan may include any of the following natural therapies:
Chiropractic adjustments

Massage therapy

Nutrition and lifestyle changes

Physical therapies

Spinal decompression therapy

Acupuncture

Mechanical traction

Cold laser therapy
Even if your chronic pain isn't a musculoskeletal condition, but a nerve-related pain, as is common with diabetes, Dr. Jordan can recommend treatments that alleviate your nerve pain.
If you deal with chronic pain and want to find a more comprehensive approach to pain management, or you don't want to become dependent on prescription pain medications, chiropractic care is a natural alternative. Dr. Jordan can help reduce pain and help improve your quality of life, naturally.
Call the office to schedule a consultation or book online. Same-day appointments are often available.